If you're just beginning on your personal finance journey, you've likely already come across this piece of advice: educate yourself. Knowledge is power when it comes to finances, but it can be hard to figure out where to start learning. There's an endless amount of books, courses, blogs, websites, and more all about personal finance. If you're a busy person who doesn't really have time to sit down and study up, we recommend checking out these personal finance podcasts. Just put them on as you drive to work and absorb some great knowledge that will change how you think about money.
We Study Billionaires
A good mix of entertainment and education, the We Study Billionaires podcast is for anyone that has dreams of one day being among the richest in the world. The hosts of the show pick a billionaire and study how they made their money in the hopes that you can learn a thing or two from it. While you probably won't end up being the next Warren Buffet (don't stop dreaming, though!), you can still learn a few ideas and principles from him. It's really cool to be able to compare all the different billionaires in the show and see the similarities and differences between them. While it can go down some rabbit holes that don't end up being all that useful for the average person, it's still a lot of fun.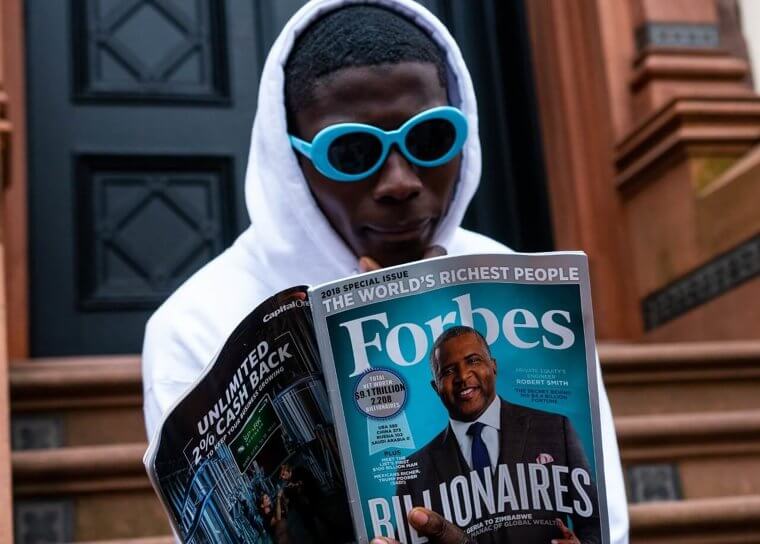 You Need a Budget
There are two main reasons why we love this podcast. First, it's based around a principle that we completely agree with. Everyone really does need a budget. It's a simple way to make sure that you're staying on track financially. It doesn't require a ton of effort, and it can make a huge difference. Second, the episodes are really short and easily digestible. You can put one of these episodes on while you're on a quick drive to the grocery store, going for a walk around the neighborhood, or any other short activity. You Need a Budget doesn't require a ton of effort to listen to, and that means that you'll listen to it often. Even just listening to one episode of this show a day will greatly increase your financial knowledge over time.
Planet Money
Personal finance podcasts tend to focus on the, uh, personal. That means that they teach you about budgeting, saving money, and investing. But that leaves out any discussion of the economy. Knowing about the current state of the market and how it might connect to you is incredibly powerful for your own personal financial decisions. Planet Money from NPR does exactly that. There's a lot of good knowledge in this podcast, but it's also more entertaining than your average personal finance lesson. The fun factor alone of this one makes it a keeper in our books. It brings up a ton of quirky topics that are super fun to learn about
The Dave Ramsey Show
Our list of the best personal finance podcasts would feel a little bit empty without including The Dave Ramsey Show. It's one of the most popular podcasts out there on the subject of economics, and it's easy to see why. Ramsey is a respected figure, and the episodes are always high quality. They cover all the subjects that you would want to be discussed in a personal finance podcast, and there are new episodes daily. It's super easy to work this show into your daily routine so that you are constantly educating yourself on new and helpful financial subjects. The fact that this podcast also mixes around who hosts it allows it to remain exciting and fresh over time.